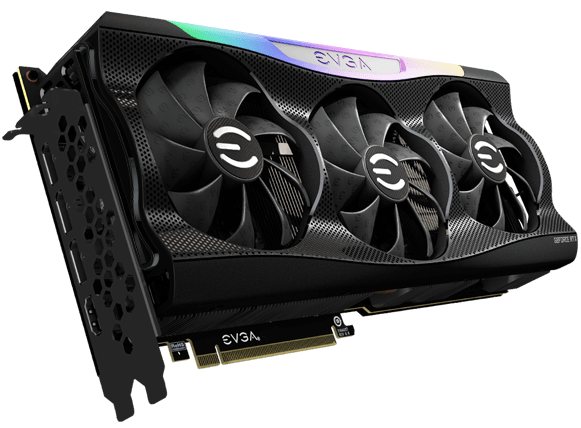 EVGA and graphics cards go hand-in-hand
EVGA graphics cards offer unmatched performance, features and cooling.
With EVGA iCX3 cooling the bar is raised even higher.
The EVGA GeForce RTX 30 Series Graphics Cards are powered by the all-new NVIDIA Ampere architecture to give you incredible new levels of gaming realism, speed, power efficiency, and immersion. With the EVGA GeForce RTX 30 Series Graphics Cards you get the best gaming experience with next generation graphics performance, ice cold cooling with EVGA iCX3, and advanced overclocking features with the all new EVGA Precision X1 software.


GPU Fan determined by GPU Temperature
Power / Memory Fan determined by Power / Memory Temperature
EVGA's patented iCX revolutionized graphics card cooling from the inside out. iCX was designed to detect everything to cool spots and utilized interactive cooling to ensure Peace of Mind Gaming. With 11 patents granted and pending. iCX granted users control over the functionality and information related to iCX graphics cards via EVGA's Precision X1 software. Soon after, EVGA expanded the original design of iCX and greatly improved cooling with the second generation iCX2 and the brand new Precision X1 software.
At the heart of iCX3 is iCX Cooling, which refers to the baseplate, heatpipes, VRM and memory cooling, thermal pads, and fan design. The brain of iCX3, iCX Technology, detects temperatures at various points on the graphics card and adjusts asynchronous fans to provide the correct airflow for each area of the card.
EVGA iCX3 continues the evolution of iCX Cooling by providing improved thermal performance and significantly lower acoustic noise.

iCX Cooling set the standard
for a smarter approach to graphics card cooling and
engineering to maximize cooling performance on the graphics card.
EVGA developed iCX3 to set

the bar even higher.
EVGA GeForce RTX 30 Series graphics cards with iCX3
recieve an upgrade in every facet of the cooling assembly.
1
Improve thermal conductivity by using a new baseplate design
Airflow pockets allow air to move more freely through the heatsink to remove more heat.
Patented cooper base cover both GPU and RAM area with 25% improves thermal transfer and GPU/RAM cooling.
A unified copper block which EVGA has previously used on the HYBRID cooler solution and is proven to lower both GPU and memory temperatures.
2
Maximize the thermal contact surface area on graphics card components
2nd Gen HDB fan on EVGA graphics card features an optimized HDB active motor for silent 0dB mode, asynchronous fan mode, and a special upraised "E" pattern that further reduces turbulent noise.
FTW3 center fans are offset by 10mm to increase the direct airflow area by 16%.
EVGA's iCX3 fans turn off below 55°C, generating 0dB of noise
3
Triple 2nd Generation HDB fans are installed on all air-cooled
EVGA GeForce RTX 30 Series graphics card
to optimize airflow increase cooling performance, and reduce fan noise
Built in Micro-thin Heatpipes on the EVGA GeForce RTX 3090 backplate adds additional heat transfer from the memory backside.
Carefully placed cut-outs in the PCB and backplate improve airflow and decrease exhaust recovery.

iCX3 Technology combines sensors and micro control processors with improved iCX Cooling performance to make EVGA iCX3 the smartest and most-efficient cooling package available today.

EVGA iCX3 Technology leverages patented sensors and micro control processors with asynchronous fans to interactively-cool your graphics card. With at least 9 additional thermal sensors on the graphics card, EVGA iCX3 Technology can track emerging hotspots and direct iCX3 Cooling to beat the heat. Asynchronous fans cool only the areas that need cooling, which keeps your card quieter at all times. Through EVGA Precision X1, you can also monitor every iCX3 sensor and control each fan. With EVGA iCX3 Technology, you can let your graphics card worry about its own temperatures for a change and truly enjoy Peace of Mind Gaming.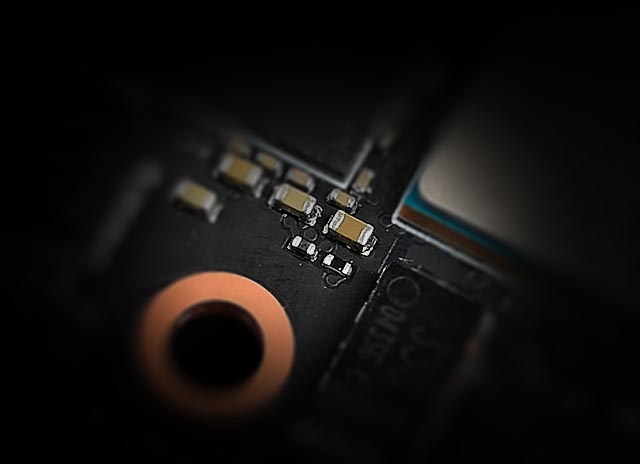 EVGA iCX3 uses a patented 9 sensor design controlled by micro control processors to determine fan speed for the GPU and VRAM/PWM areas.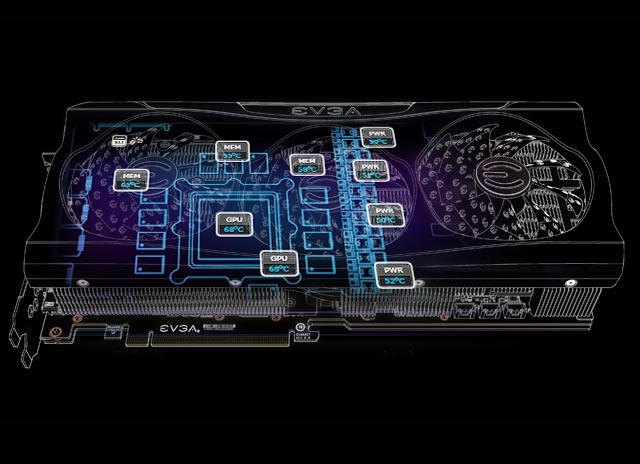 EVGA GeForce RTX 30 Series iCX3 graphics cards have 9 additional thermal sensors and multiple MCUs. All sensors can be displayed in EVGA Precision X1 and OSD.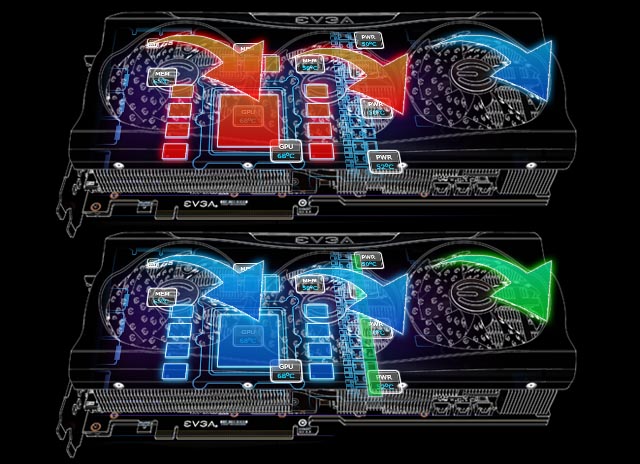 Blue = Cool
Green = Warm
Red = Hot
iCX3 Technology uses asynchronous fans to cool graphics card components only as needed. These fans spin at different rates, ensuring that the correct areas of the card are cooled and reducing noise in the process.
Full Control with EVGA Precision X1
EVGA Precision X1 utilizes the new tools afforded by iCX3 Technology to monitor every sensor on the graphics card, asynchronously control the cooling fans, adjust the OSD to show all temperature sensors, and overclock your card for gaming dominance.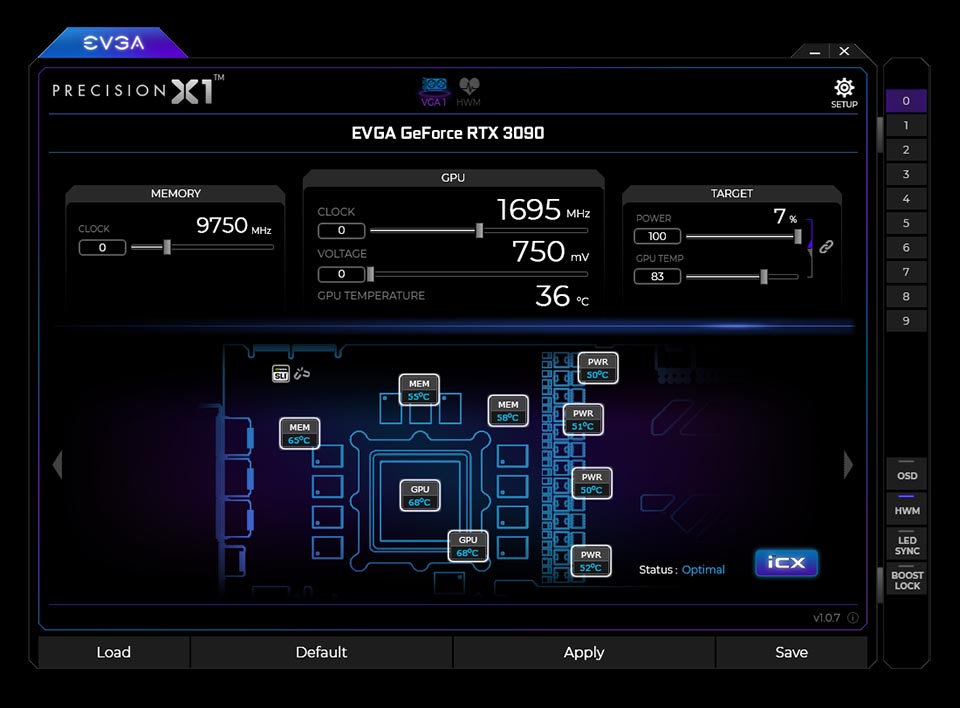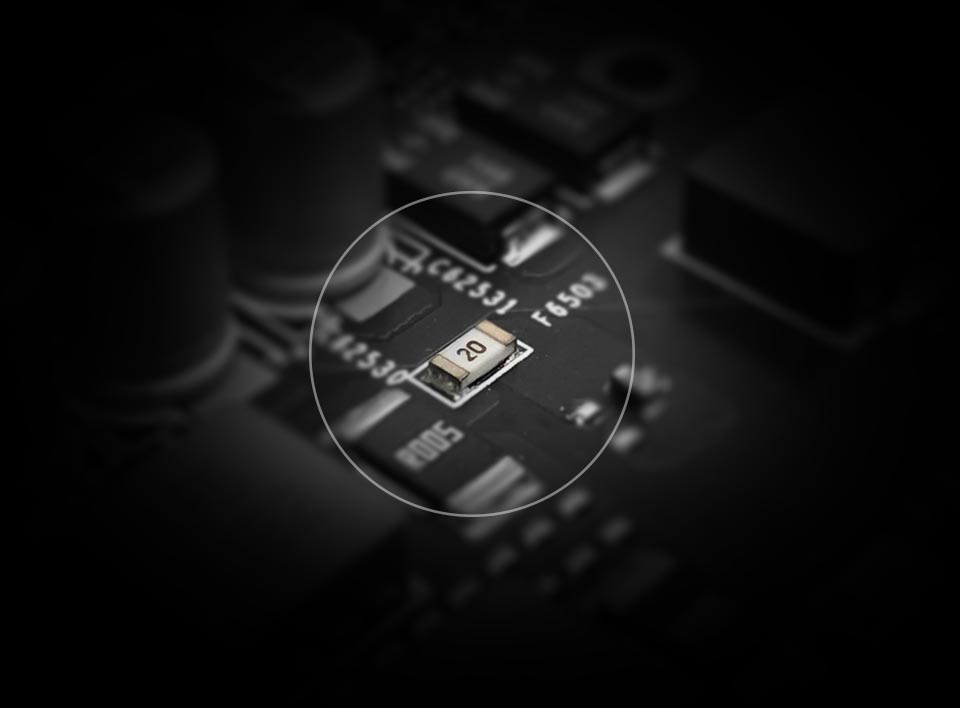 EVGA iCX3 Technology graphics cards feature an industry-first safety fuse to help protect your system from damage in the event of a power surge or catastrophic failure.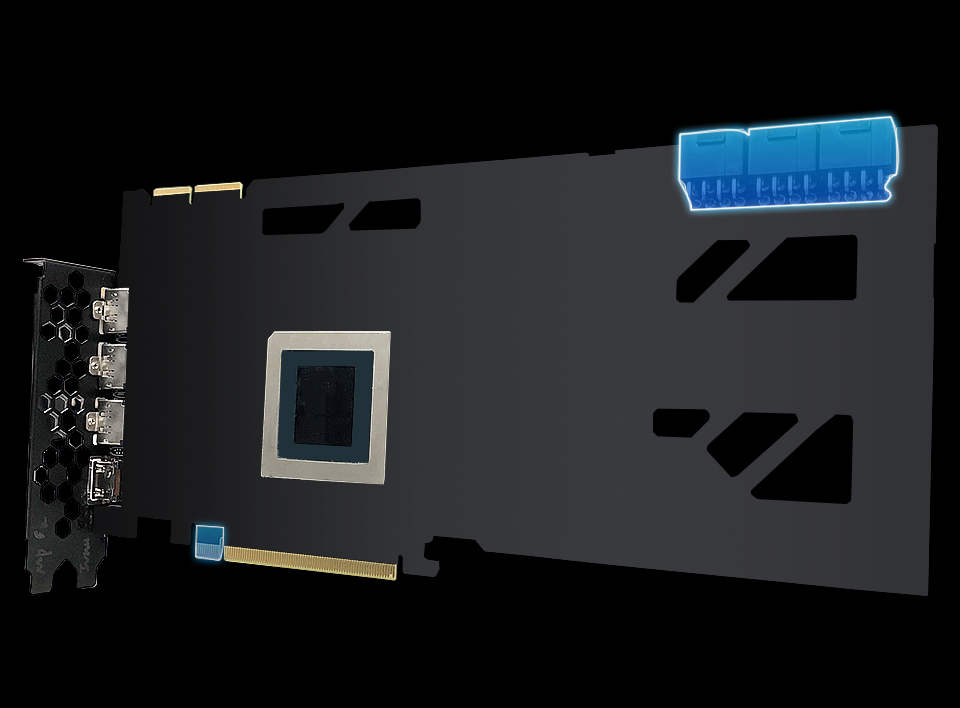 Real-Time Wattage Monitoring
Real-time monitoring through the power connector and PCIe bus
Better evaluation to determine power consumption while gaming or overclocking
Monitoring available in EVGA Precision X1!